Why We Exist
The SPSRF mission is to raise awareness of Stiff Person Syndrome (SPS), to support research for better treatments and a cure for SPS, while strengthening our community through education and collaboration. Join us.
Improve your community by joining our cause. You'd be surprised what a huge difference your time can make.
Read more.
What is Stiff Person Syndrome (SPS)?
Imagine a full-body Charley horse that stops you in your tracks.
Stiff person syndrome (SPS) is a neurological disease with autoimmune features. Symptoms include muscle spasms, hyper-rigidity, debilitating pain, and chronic anxiety. Muscle spasms can be so violent they can dislocate joints and even break bones.
When you hear hoof beats, do you think zebra?
SPS is labeled as a rare disease. But more people are affected than reported due to misdiagnoses. It takes on average seven years to identify. It is often mistaken as Multiple Sclerosis, Parkinson's, Fibromyalgia, Psychosomatic Illness, Anxiety, Phobia, and other autoimmune diseases.
Patients can be disabled, require a wheelchair, or become bed-ridden — unable to work and care for themselves.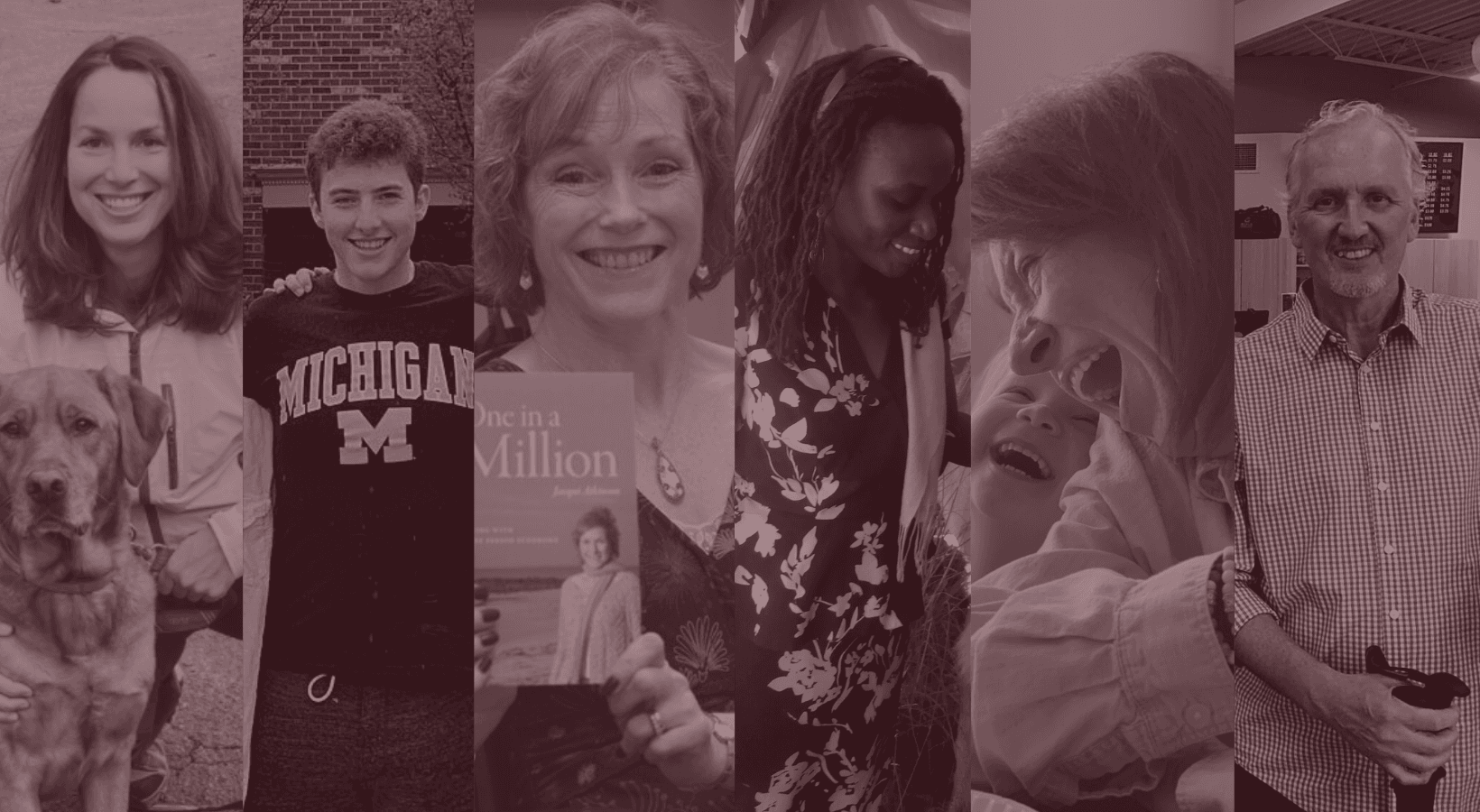 How many people have SPS?

Average time to diagnosis
People are suffering right now. We need your help.
The disease is often misdiagnosed for years - and by the time it is diagnosed patients rely on wheelchairs or are bed-ridden. We need more information.
The treatments available now don't work well. We need more research.
---
Dr. Scott Newsome * Director - Stiff Person Syndrome Center, Johns Hopkins Hospital

When people have full body spasms they are like a brick wall from top to bottom, and they freeze up. They don't have the warning.
---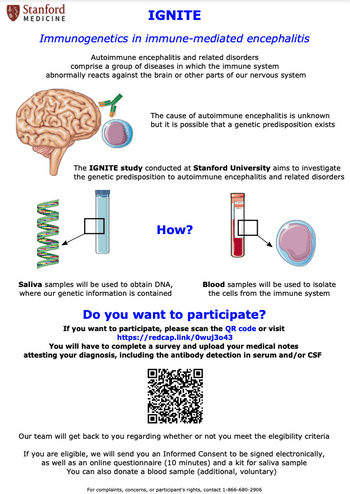 IGNITE Study at Stanford University
If you have been diagnosed with SPS and tested positive for any of the neural antibodies (i.e., GAD65, Glycine receptor, DPPX, or amphiphysin), you could participate in the IGNITE study conducted at Stanford University.
This study aims to investigate the genetic predisposition to autoimmune neurological diseases with neural antibodies, diseases such as autoimmune encephalitis and SPS. While SPS and autoimmune encephalitis may have some common features, this does not mean that anyone with SPS has had or will have autoimmune encephalitis.
Your participation in this study is completely voluntary and there would be no cost to you to participate.