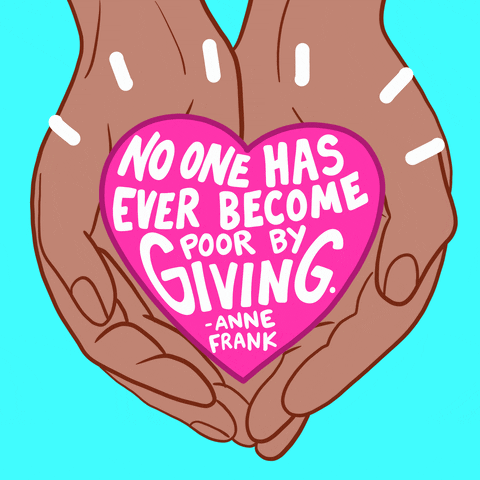 One year ago, when I formed this foundation to fund critical research needed to discover better treatments and a cure, I didn't realize how energizing, exhausting, endearing, and awe-inspiring this year would be. I am forever grateful to all of you for joining me on this journey.As we wrap up the year — the most critical fundraising time for all nonprofits — I thought it would be good to recap how far we've come. We've raised $52,062 of the $153,600 needed to move the research forward. If you have not given yet and can, please do. And be sure, if you have given, to check Double Your Donation to see if your company matches your charitable giving. Read on to see how your funds have been used so far.
Research FTW
One of the mind-bogglingly frustrating aspects of Stiff Person Syndrome is the horrifically long time it takes to get diagnosed, on average 7 and a half years! People with SPS are often misdiagnosed as having MS, Parkinson's, or psychological disorders. Many use a wheelchair or are bedridden by the time they are correctly diagnosed. And the studies show the sooner people with SPS are diagnosed and treated, the better the prognosis. Hence, the sense of urgency!
My personal journey to diagnosis took me 3 years, 9 ER visits, and 13 specialists until a doctor finally ran a test that led to the correct diagnosis of Stiff Person Syndrome. I was panicked, knowing my health and life were in jeopardy, not getting the help I needed. This unfortunately is not uncommon. And, unacceptable. Even if people are diagnosed early, the treatments aren't great and carry a lot of risk. People are still disabled and experimenting with different medications and therapies not knowing if anything will help. This is why I'm raising money for research!
Here's an update on the current research Biomarker Discovery is the initial phase of research currently underway at Johns Hopkins and precisely where your money is going. Basically, biomarkers are medical signs that can be measured objectively and accurately by a physician. They are not medical symptoms which are perceived by patients. Here's the rest of the definition from NIH: https://www.ncbi.nlm.nih.gov/pmc/articles/PMC3078627/
Bottom line, biomarker discovery is necessary to better understand the disease process of SPS which can open doors for better, targeted treatments and make a cure possible. For this phase of research we have raised $52,302 of the $153,600 needed. Help us reach our goal! Give today.
International Cheers
Who knew when I watched Shane James' documentary Run to Live two years ago and then connected with him via Facebook four months ago that we would be in the midst of our keystone fundraiser, Traversing Tassie or TTX2, today. And media is taking notice! From The Advocate to Voice of America, we are raising awareness of Stiff Person Syndrome worldwide.
Networking is an easy and effective way to raise awareness. So please connect with us on social media and share into your networks. The more people see us, and become familiar with the challenges of navigating a debilitating neurological autoimmune disease like SPS, the more critical funds we can raise to get the research done.
Please make a tax-deductible gift today to sustain our work. No amount is too small. And recurring monthly donations are extremely important and appreciated for the ongoing research needed. Once you've given, see if your employer matches charitable contributions here. And if you'd like a physical (or fashion!) artifact of your gift, shop our Traversing Tassie store where all proceeds support The Stiff Person Syndrome Research Foundation.
Patient Stories & Community
If you know me, you know I like to make things happen. At one of my earlier appointments at Johns Hopkins, my neurologist said they had just been denied grant money for research because there wasn't enough research to support getting the grant money! What a conundrum! Dealing with extreme pain and fatigue, with no good treatment options, I knew it was go-time. And I knew I needed support. Embarking on the mission of raising awareness and funds for research for a disease that is reported as rare was going to be a huge undertaking, especially since I have it.
This past year, I have connected with people from all over the world who have this condition. We all share similar horrific experiences with trying to get diagnosed and treated while our health is spiraling down. Every day I see new people bubbling up in the support groups who are newly diagnosed or having SPS-like symptoms. Making these connections reinforces my mission. I truly believe that together we are stronger.
You can hear these stories first-hand on our Patient Stories page. We will continue to add patients over time. The disease may be labeled as rare but the people it affects are real. Patients are opening up to share their experiences to help anyone navigating this path realize they are not alone and we are working to fix what's broken.
Chasing down an elusive diagnosis is exhausting and isolating – explaining everything you are experiencing to every health care provider you meet, and oftentimes trying to convince them you are suffering. I developed these tools after I got diagnosed to help others: Patient Face Sheet and the Patient Advocacy Tip Sheet. I wish I had them when I was going through the process. They can be downloaded and printed for anyone to use.
Participants in the #547 Challenge
2020 has been a trying year presenting unique challenges for everyone. I am grateful for all of the connections I've made and the support given and received. I am proud to support Johns Hopkins by raising the funds needed for the Biomarker Discovery research. I appreciate everyone who is donating and making the research possible. Every dollar helps us get one step closer to our goal. Donate today.
And we also celebrate the community of people who care. My friend Stacy Swenton, inspired by Shane's 547-mile run, created the #547challenge on social media. She committed to biking, swimming, moving for a total of 547 miles in December. She inspired many others to take part and to donate. It may be too late to run 547 miles or do 547 pushups, but it's never too late to write a check!
In a year when we all felt disconnected, thank you for keeping us close!
With just hours left in 2020 (phew), the need to fund Stiff Person Syndrome research remains as necessary as ever and you could be our hope in the new year. Wiring $40,000 to the Johns Hopkins Stiff Person Syndrome Center this week evoked an exhilarating feeling, a feeling that was unexpected that I'm still carrying. For those who have donated, you made that happen. Thank you from the bottom of my heart. I know you've worked hard for your money, and if you choose to help us right now, I promise to continue to put those funds to good use next year. For those of you who have yet to give or would like to give again, your gift today will help The SPSRF start out 2021 strong by allowing us to fund the research necessary for this debilitating condition that deserves attention.
Wrap up 2020 by taking action and closing out a difficult year on a charitable note. Can I count on you to make a tax-deductible gift today?