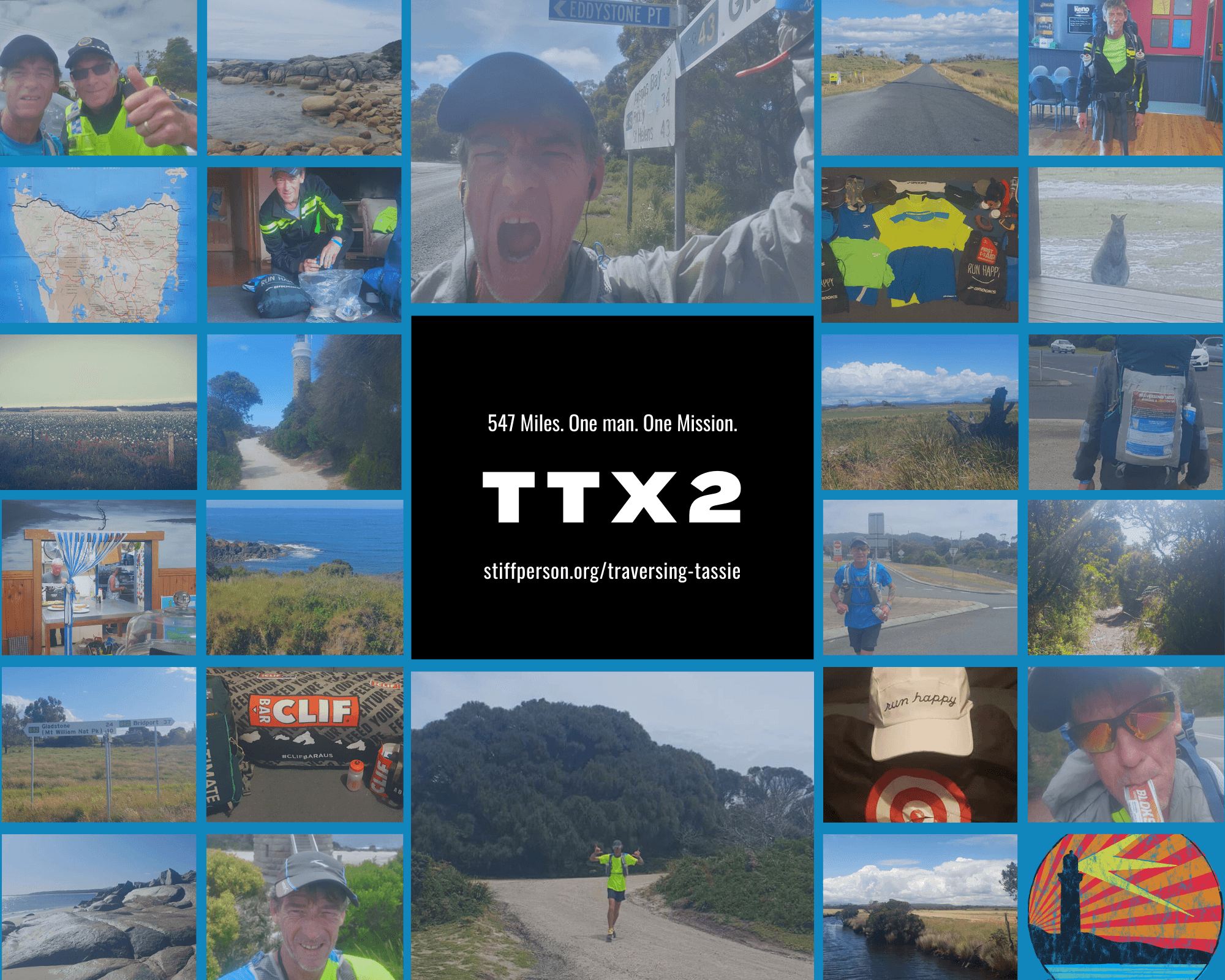 Welcome 2021!
Thanks for hanging in there with all of the emails in December. I know it was a lot! There was a ton of focus on this Australian guy Shane and his run which we called TTX2. I got great feedback which I always encourage, good or bad. Many said they were inspired, while others said they weren't interested in a runner with SPS trekking Tasmania. All of that is okay!
What I do want to emphasize is that it wasn't about Shane, an ultra-runner who can do seemingly impossible things. It was about raising international awareness for a condition that needs it because it takes on average 7 years to diagnose SPS, a reportedly rare condition often misdiagnosed as MS, Parkinson's, spine disorders, and psychological conditions. By that time many people are disabled and bedridden. Shortening the time to diagnosis and initiating treatment sooner may give patients a better prognosis. This is a horrific disease. There is one test that shows up positive in 70 to 80 percent of people with SPS. Doctors need to know to run it! Let's shorten the diagnosis time, and get people correctly diagnosed. I'm 100 percent committed to making this happen!
We are doing it! Shane finished! We got news coverage!
Special thanks to Brooks Running AU and Clif AU for your generous contributions!
My ask: if you haven't done so, buy a t-shirt or sweatshirt from our store. All proceeds go to The SPSRF.
Thank you!
Tara Zier
---
Rep the Run
Order #TTX2 merch through the end of March. All proceeds are directed to research for Stiff Person Syndrome. Sizes run small ('cause you're so strong).
---
News Headlines from DC to Down Under