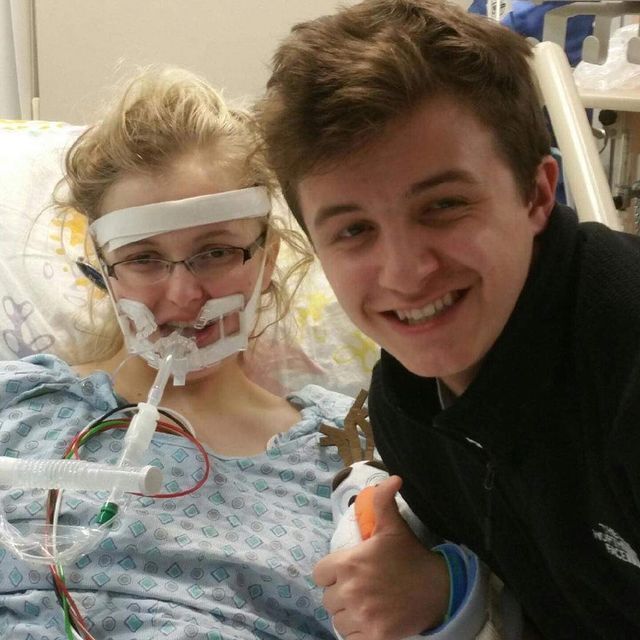 April was designated as National Month of Hope in 2018 by nonprofit Mothers in Crisis to convey the importance of hope around the world.
I used to think "hope" was wishful thinking. That changed after I watched "Jimmy Kimmel & Ady Barkan in Conversation" on YouTube last week. Ady speaks of hope, "Hope is a spur to action. Hope is not a lottery ticket that we cling to. It's a hammer that we use in an emergency to break the glass, sound the alarm and spring into action. Hope is not a state of mind. It's a state of action."
Ady was diagnosed with the terminal neurodegenerative disease ALS (also known as Lou Gehrig's disease) in 2016. He is an attorney and activist fighting for patients to have necessary healthcare like access to a ventilator which he will eventually need to breathe.
This hit home as patients with SPS may also require ventilators for life saving measures. Meg Bayer, who was our featured patient in our last newsletter, has been on a ventilator over forty times.
With gratitude,
Tara Zier
---
Meet Dr. Morgan
'I Had No Skill At Being A Patient'
She had been a physician for 21 years and never heard of Stiff Person Syndrome, until she was diagnosed with it.
Dr. Kelly Morgan faced that diagnosis with denial. She had been active and healthy her entire life, and couldn't accept what was happening to her body. But as far as SPS patients go, she was lucky. Because she was a doctor, she knew what to say, what to ask for, and whom to turn to. She was diagnosed in less than two years, which is warp speed for SPS patients.
The SPSRF features Kelly in April, a time when spring forces us to look at life in a new way. This was true for Kelly too, who had to reframe her entire view of a disease, not as the physician but as the patient. Click here to watch Kelly's story.
---
Ask the Neurologist
Dr. Scott Newsome talks about the difficulty patients face when the medical community is unaware of SPS.
Watch the next video in the series.
---
SPSRF Moment of Zen
April = National Month of Hope
During April, buds come into full bloom brightening our days, and the National Month of Hope also lends a hand in lifting our spirits. Bringing hope to someone can take many forms. Being a positive role model in the life of a child or providing a community a foundation for future endeavors both provide hope for the future. Lift the spirits of a friend suffering from a medical issue or volunteer at a local homeless shelter. We are each able to bring a ray of hope in our own ways by contributing wisdom, time, and kindness. Author Unknown