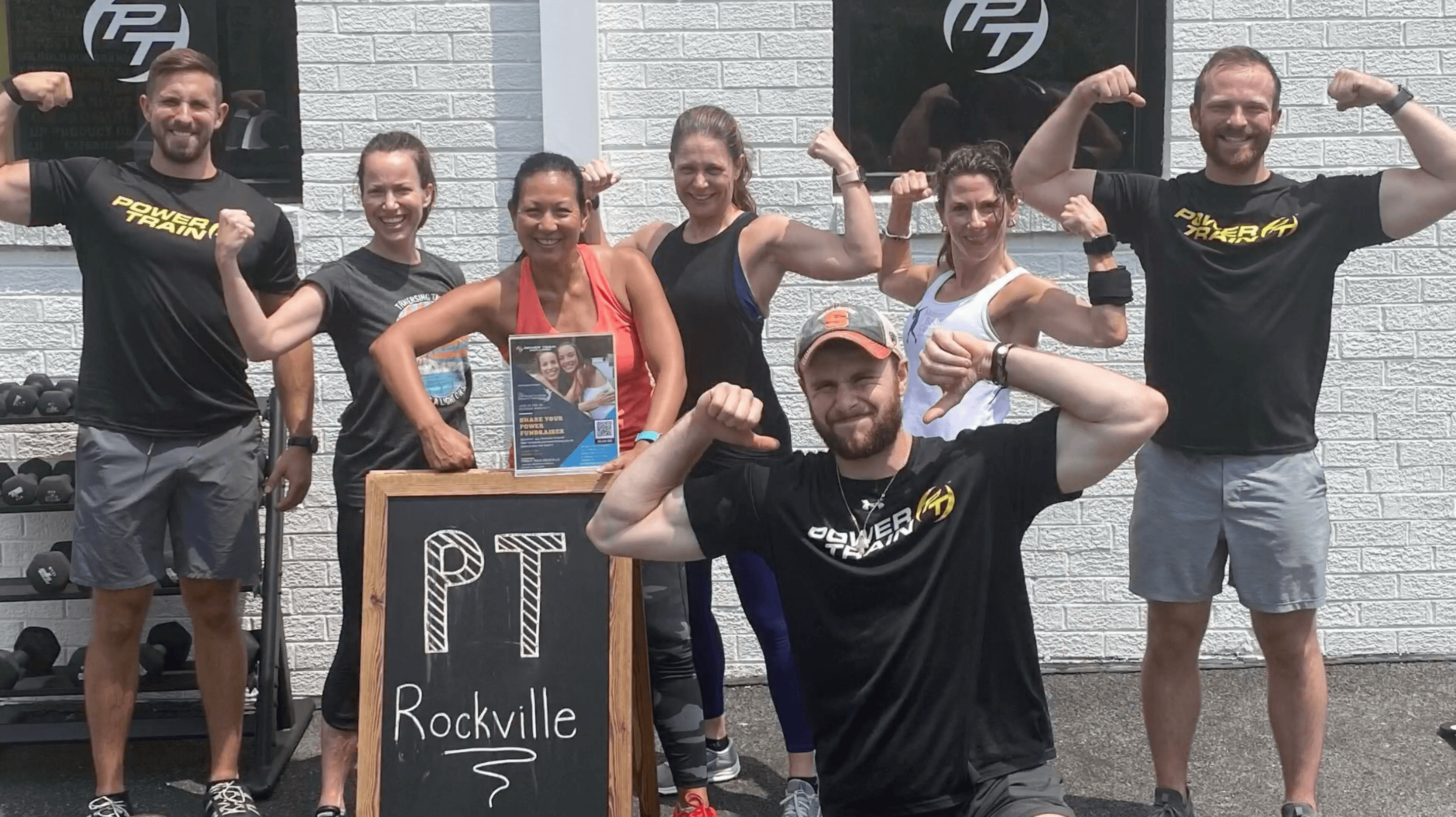 Thanks to all who supported our PowerTrain Fundraiser last month! The workout was great. The instructors at Power Train were awesome. I got to heckle people and cheer them on. They even gave me a megaphone! And I spent time with my friends after the event. Priceless.
Many of you may know autoimmune diseases affect more women than men. But why? Isn't it enough that we have to birth the children??? Read here find out what the experts are saying.
RESEARCH UPDATE: Since last month we are $2k closer to funding what could be a breakthrough pilot study for Johns Hopkins researchers to find targeted treatments. We've raised $71k for research and have $24k to go! Go Team Go!
The SPSRF ASK:
If you missed Share Your Power it's not too late to donate! If you want me to show up with a megaphone, that costs extra.
Follow us on social media and check out the posts from our hard-working intern Maya who did a social media "takeover." Comment, share, and cheer her on!
Thank you!! We will beat this beast together.
With gratitude,
Tara
---
EXCLUSIVE
Under Attack: Women & Autoimmune Disease
It's a medical mystery with many theories but no definitive answers. Our intern, a pre-med student at the College of William & Mary, has a personal reason why she wanted to take a closer look. Read more.
---
PATIENT STORIES
Meet Janie Lees
The Today Show (online) featured Janie's story last year, primetime coverage of a rare disease. Janie was always a hard-charger with a big career. The perplexing symptoms came in her mid-50's: she couldn't walk down stairs well, her legs felt heavy in the pool, she developed Type I diabetes, she dropped to 85 pounds. SPS changed her life dramatically, but as Janie tells The SPSRF in this video, she's a lucky lady.
---
ASK THE NEUROLOGIST
The Woman Who Inspired the Neurologist
Watch as we asked neurologist Dr. Scott Newsome why more women suffer from SPS and other autoimmune diseases than men. But we also found out, one woman influenced his decision to become a doctor: his mom. He lost her to complications from Multiple Sclerosis when she was just 59. "I grew up seeing first-hand what a chronic neurological condition can do."
---
ICYMI
Power Train Rockville Fundraiser
Surrounded by Super Heroes sharing their super powers to raise awareness and funds for SPS research at Power Train Rockville, Tara found a new role: a heckuva heckler. Check it out!