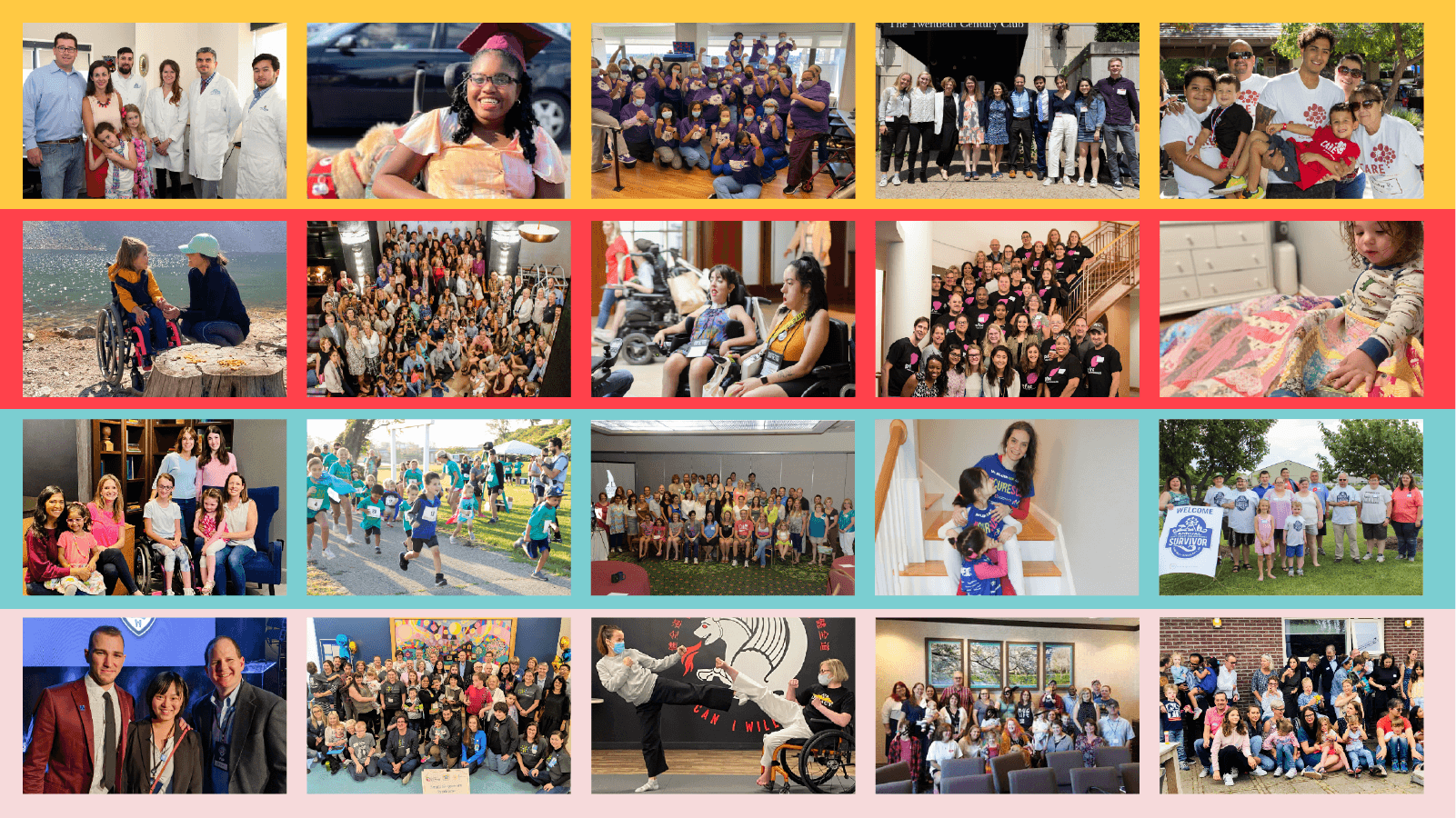 It's not a trophy but it sure feels like one! The Chan Zuckerberg Initiative selected 20 patient-driven rare disease groups to receive a grant to boost networking, organizational, and funding opportunities. Please watch this message and let us know the next steps you'd like to see from The SPSRF.
"Focus on what you can do" says Alexandra Stamatopoulou, a Greek swimmer with SPS who won the bronze medal in the Women's 50m backstroke at the Tokyo Paralympics. This warrior competes without the use of her legs, battling muscle spasms the entire race. And wins! Check out our interview with her for a big dose of Vitamin P!
The Paralympic vision is to enable athletes to "achieve sporting excellence and inspire and excite the world." Stamatopoulou does both with an amazing outlook on life, all the while raising awareness for SPS around the world. There is no stopping this champion!
They wouldn't call themselves champions, but this weekend we have two friends running the New York City Marathon to help us with our mission to raise awareness and funds for research for better treatments and a cure for SPS. Michael and Phil are champs to us!
There are so many unsung champions in the rare disease community. Each year, Global Genes, a leading global rare disease patient advocacy organization, asks the community to nominate those deserving of recognition for their extraordinary efforts in rare disease. And we got one! Thanks to all of you and Global Genes for the RARE Champions of Hope Nomination!
FUNDRAISING UPDATE: Since last month we are 5K closer to funding Johns Hopkins first pilot study to find targeted treatments. We've raised over $83K for research and have $12K to go. Go #TeamSPS!
SPSRF ASK THIS MONTH: Support #TeamSPS – Michael and Phil – as they run the 26.2 mile NYC Marathon on November 7th by donating $26.20, $262, or $2,620. All money donated will go directly to research.
With gratitude,
Tara Zier