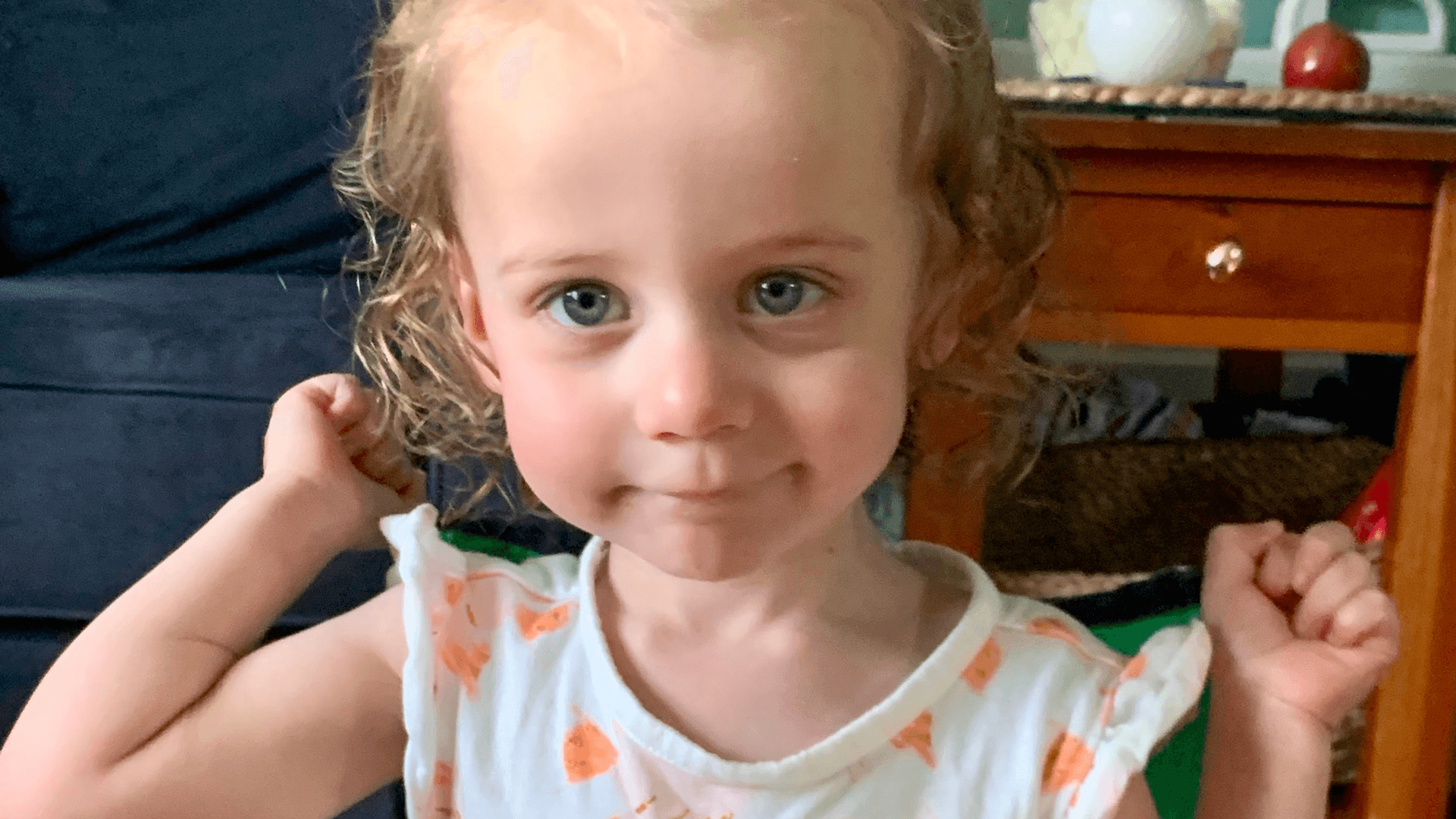 I am going to start right off the bat and ask you to put on. your capes for a baby named Isla.
I had read that babies can suffer from SPS, but this is the first little one we have encountered. Now two years old, Isla stopped crawling and her legs became rigid which led her parents to seek out a neurology consultation. As an adult, I know how painful this condition is and I can describe it. Knowing she has it and can't articulate what is going on with her body makes my head spin and breaks my heart.
Fortunately, Isla has some superheroes in her corner fighting to help. Her great auntie and ultra athlete, Mary, who you will read about and hear from below, is eager and determined to raise money for research for her and anyone who suffers from SPS.
Each day that Isla suffers is one day too many. We have your back, baby Isla, and are working hard to find better trreatments and a cure.
Put your capes on and join us in the fight!
With gratitude,
Tara
---
FUNDRAISING
Ultra4Isla
Day 1: 6.2 mile swim & 92 mile bike ride
Day 2: 171 mile bike ride
Day 3: 52.4 mile run (two marathons)
Total: 321.6 miles Fundraising Goal: $40,000
To support Mary's #Ultra4Isla, DONATE . All donations will go directly to SPS research.
---
Patient Stories
Meet Isla (and her great-aunt Mary)
Mary Latza is Isla's great aunt. She has always enjoyed swimming, biking, and running but Isla's diagnosis last year has given her race journey extra purpose. She and her husband (crew chief in a cape) say they are certainly not superheroes, but they do want to change the world for Isla. Click here to see their story. #Ultra4Isla
---
Ask the Neurologist
How Rare Is Child-Onset SPS?
SPS is characterized as a rare disease, every 1 to 2 in a million people, most often in middle-aged women, but men and teenagers can have it too. How often does SPS show up in children?
To read the answer from Dr. Scott Newsome, neurologist and director of the Stiff Person Syndrome Center at Johns Hopkins medicine, click here.
---
THE SPSRF IN THE NEWS
Global Genes Rare Leader
Click to read more about our rare (and amazing!) leader, Tara Zier.