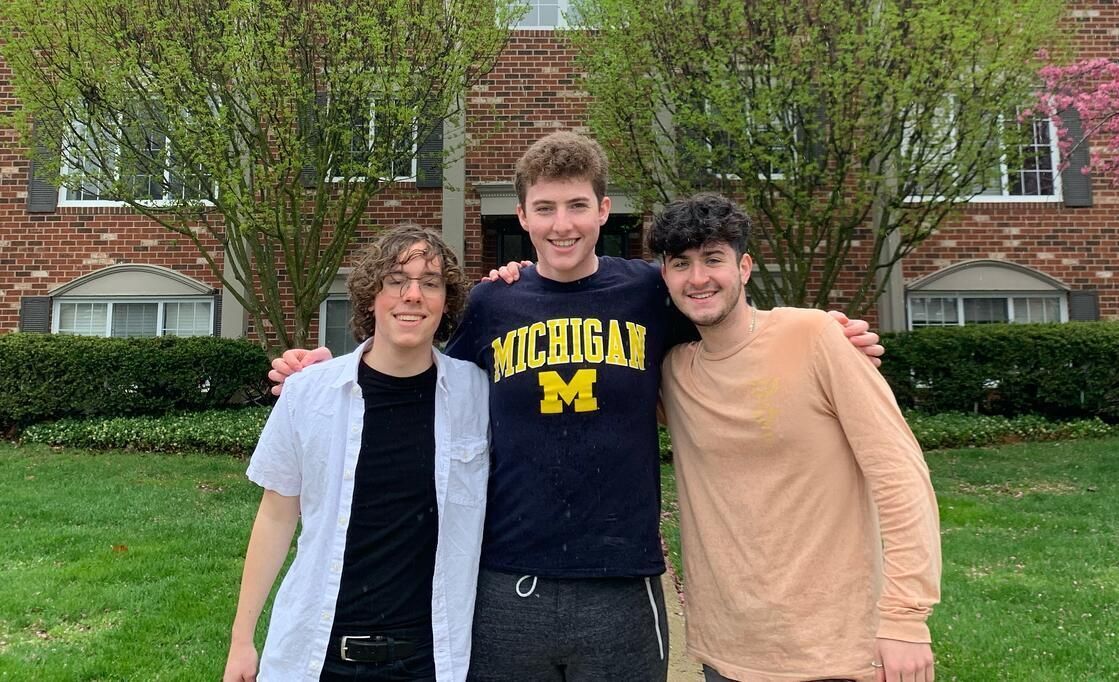 Who's feeling exhausted under the weight of wearing a bunch of different hats? My hand is raised and I know others are too! The CZI grant has been an amazing opportunity for our foundation to network in the rare disease space, focus on our infrastructure, and learn about how to become a sustainable organization. It is a ton of amazing work – my own March Madness!
To counteract the madness, Sarah Schain from SoMoBreathe hosted a live sound bath on March 15th to raise funds and honor International SPS Awareness Day. My daughter and I both found this live acoustic meditation in her home studio therapeutically relaxing. Sound baths put me to sleep. This is a big deal because my sleep has been significantly impacted since I developed this condition.
My ask this month: invest in self-care, support our organization by purchasing the SPS Awareness Day Soundbath recording, and keep building your toolbox!
With gratitude,
Tara Zier
---
Patient Stories
Meet Michael
Our featured patient this month is a 19-year-old sophomore at the University of Michigan who was diagnosed with SPS at age 12 after a seven-month long hospitalization. The son of two physicians, Michael Weiss taught the medical community around him about SPS, and he continues to teach all of us about pushing through pain. Watch his story here.
---
Ask the Neurologist
Can Stress Activate An Autoimmune Disease?
Today it's common knowledge that stress is bad for our bodies. How bad? The head of the Stiff Person Syndrome Center at Johns Hopkins says it can play a part in activating an autoimmune disease. Click here to learn more.
---
Living With SPS
Tara's Toolbox
Many SPS patients have asked me what I'm doing to manage my SPS symptoms. My functionality is still compromised relative to my baseline; however, I am much better than I was in 2017. I believe that each of these things has helped and honestly I think I've learned how to adapt and live with ongoing fatigue and pain. I continue to learn and explore ways to support my mind and body. Read below for what I'm currently doing.
Physical therapy/massage 3 x week
Trauma therapy (Emotional Freedom Technique/EFT)
Nutrition: guided by food sensitivities testing eating a gluten free diet
Meditation/soundbath
Daily walks
Heat: hot tub, infrared sauna
Singing lessons to increase lung capacity
Valium to help with muscle rigidity (have tapered to a low dose at night)
Medical cannabis to aid with sleep and pain
Supplements: Vit D/K2, B12, iron, fish oil, probiotic, digestive enzymes
Positive mindset
(Disclaimer: Always consult with your doctor before engaging in activities and taking medications and/or supplements.)
---
Fundraising
March Meditation
If you missed the live event to honor International SPS Awareness Day, it's not too late to benefit from an acoustic meditation designed especially for SPS patients and anyone seeking deep relaxation. For the rest of March, all who give $100 or more to The SPSRF will receive a link to the recorded Soundbath that ends with a Q&A with Tara.
Why give this month? Because SPS doesn't stop and neither do we. All donations support The SPSRF's work in research, awareness, & education (RArE). For any SPS patient who would like to receive the Soundbath but is not able to make a $100 contribution, please email Tara at info@stiffperson.org.
Get the SPS Awareness Day Soundbath
---
SPSRF In The News
Tune In To ABC7 Monday
We appreciate ABC7 for choosing to air an update on how far The SPSRF has come on Rare Disease Day. Also, we hope you'll listen to this thoughtful podcast hosted by Jess Stainbrook from the Invisible Disabilities Association.