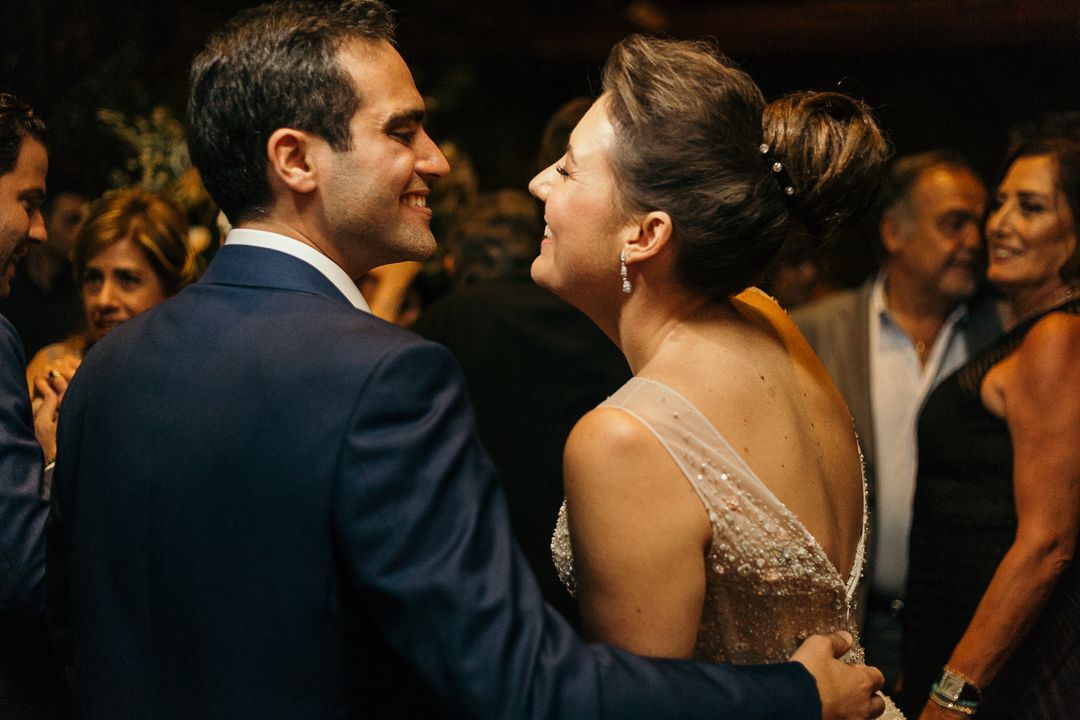 It is not easy to watch the video from our featured patient this month. The pain there is undeniable. I connected immediately with Lea's struggle of being medically mismanaged for years. I could hear my voice in hers as she spoke. It reinforces why we do what we do. I don't want people to suffer like this. To be treated so poorly. To be told it's in your head when you know you're sick.
Lea is a young woman, living in West Africa, newly diagnosed with a disease with a very strange name. She Googles it. Not only does she find The SPSRF, she finds her next neurologist in Baltimore, she connects with our medical volunteer, and she links up with another young patient with SPS to whom she relates.
The SPSRF is dedicated to building connections, and none more important than a Patient Contact Registry. Connecting with and engaging our community of patients in this initiative will be invaluable to drive research.
The power of connections is priceless. It gives people hope. It combats loneliness. It brings people together to support a cause. It is through connections we will find a cure.
With gratitude,
Tara Zier

---
RESEARCH
Ignite Study for SPS Patients
If you have been diagnosed with SPS and tested positive for any of the neural antibodies (i.e., GAD65, Glycine receptor, DPPX, or amphiphysin), you could participate in the IGNITE study conducted at Stanford University. Learn More
Patient Contact Registry/Natural History Study
Update: We are making good progress with our plans for a Patient Contact Registry and Natural History Study (PCR/NHS). A PCR/NHS is a safe and well established method to allow patients to privately contribute information about their illness in an organized way. The goal is to help researchers and doctors learn more about the symptoms and course of the illness from a large number of patients. The information from the group of patients results in more patient-focused research that is critical to get us to better treatments and a cure.
AWARENESS
The Day I Stopped Dancing: Lea Jabre Fayad
Three things stand out about Lea's story. First, she scoured the world to find a diagnosis and treatment. Second, her extensive personal videos of SPS spasms capture authentic moments of acute pain. Finally, and most profoundly for The SPSRF, Lea found life-changing resources on our website. Watch her story here.
---
EDUCATION
SPS 101
Rare disease + an odd name = a lot of double takes when someone hears "Stiff Person Syndrome." Our new resource, SPS 101, breaks down the facts to help anyone understand what Stiff Person Syndrome is, SPS symptoms, how SPS is diagnosed, the different types of SPS, and available treatments.
---
FUNDRAISING
FRIENDraising with Cam
Says Camryn Wells, The SPSRF's Director of Development, "As a FRIENDraiser, I build long-standing relationships with donors that support the mission of The SPSRF for many years to come. One-time donors become recurring donors, and recurring donors become Lifetime Friends of The SPSRF. Together, we spread awareness about SPS, and contribute to the growth and sustainability of the foundation."
---
ICYMI
Peep the superstars below who hosted fundraisers for The SPSRF on Facebook this month. Thank you madly and deeply to them, and to all of you who supported them! We are in this together. Start your own fundraiser today by clicking "Raise Money" when you create a Facebook post, then selecting The Stiff Person Syndrome Research Foundation
Mick Rineer
Gail Howard
Gero Hirschelmann