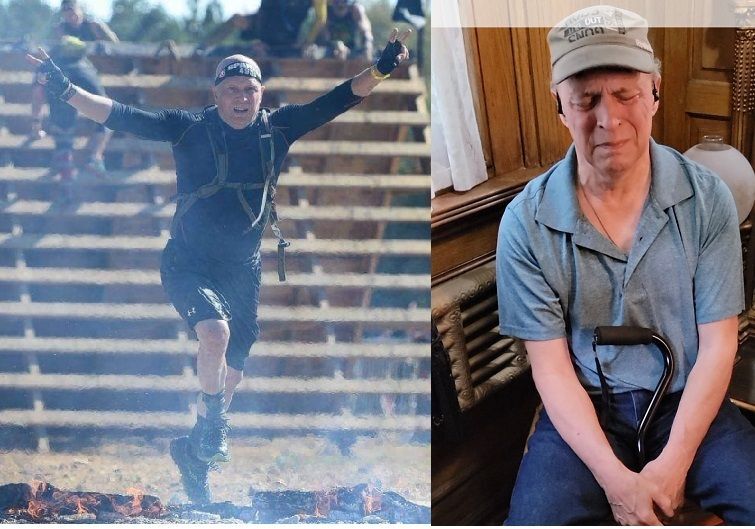 The SPSRF is racing toward a cure. Our fuel? YOU.
Leading up to Giving Tuesday, November 29th, I'm asking everyone who is able to launch a Facebook Fundraising campaign to support our efforts. Throughout this year our supporters have raised an average of $704 per Facebook Fundraiser! This week, in a bit of excellent news, Meta announced that it will match monthly donations made on Facebook up to $100 until they hit $7 million.
Whether you're on this SPS haul, or part of a pit crew, we need you on our team this November. Individually we are small in numbers; together we are unstoppable.
With Gratitude,
Tara
---
GIVING TUESDAY
Fire Up Facebook Fundraising
American consumers are expected to spend approximately $10 billion on Cyber Monday. Imagine in we directed the same amount to curing rare disease. For Giving Tuesday on November 29, please start a Facebook Fundraiser today! We may not hit the billions, but we can raise thousands of dollars and educate many more minds about SPS. here's how.
SMILE! You Can Donate to The SPSRF While You Shop on Amazon
When you join Amazon Smile, a portion of your purchases made on Amazon (thinking about all that holiday shopping coming up!) will be donated to the charity of your choice. To get started, visit smile.amazon.com, click the yellow Get Started button, log into your Amazon account, then search and select The Stiff Person Syndrome Research Foundation as your charity. If you already participate in Amazon Smile and would like to switch, it's easy to change your charity. Right on your Amazon homepage, look under the search bar at the top center, and click the word Supporting to select The Stiff Person Syndrome Research Foundation.
---
Does your company match charitable donations?
Check with your employer to get started doubling -- sometimes tripling or quadrupling! -- your donation!
---
EDUCATION
Networking with Neurologists
With more than 8,000 rare diseases, it's impossible to know about each one. That's partly why it take on average 7 (agonizing) years to diagnose SPS. Educating the medical community is a top priority. SPSRF Medical Advisory Board Member Scott Newsome of Johns Hopkins talked about SPS on the Neurology Minute podcast. This is a great resource -- feel free to share throughout your network.
---
AWARENESS
Meet Steven S: One Tough Mudder
Diagnosed with SPS in his 60's, and still one Tough Mudder, our inaugural Patient Story blog author Steven responded to Describe How SPS Has Changed You, "Wow, loaded question. Everything. It has changed everything." Read more here.
Tara on Parents As Rare
"We have become closer through this." The SPSRF Founder, Tara Zier, talks to Dadvocate Adam Johnson about being a rare parent. "I have a great relationship with my kids. It has been tough at times but we work through it. We support each other. And they support each other which warms my heart." Listen here to the Parents As Rare podcast.
---
It's not too late!
If you have been diagnosed with SPS and tested positive for any of the neural antibodies (i.e. GAD65, Glycine receptor, DPPX, or amphiphysin), you could participate in the IGNITE study conducted at Stanford University.
---
Thank you for reading all the way to the end of this month's newsletter! You've made it this far ... go ahead, set up that Facebook Fundraiser on behalf of The SPSRF using the instructions here. If you don't do Facebook, please donate.