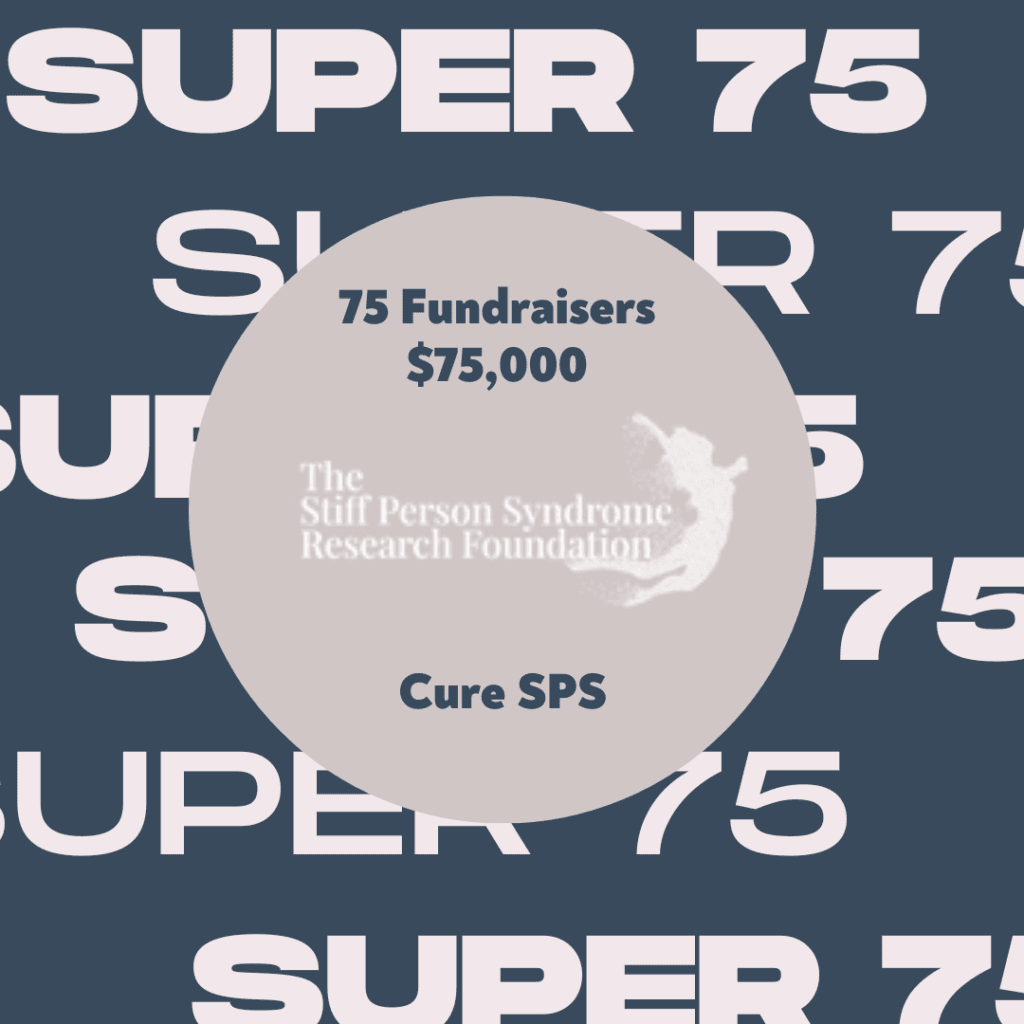 "When you hear the sound of hooves, think horses, not zebras." This medical training applies well to most patients, but not the rare ones. For Stiff Person Syndrome patients, this means the average time to diagnosis is an agonizing 7 years.
The state of our herd is strong. Looking back at last year, you pushed us past our annual fundraising goal by over 30 percent. A boost in fundraising followed singer Celine Dion's courageous public sharing of her SPS diagnosis. Funds were directed to our mission: to raise awareness and support research for better treatments and a cure.
The SPSRF is hiring key positions, expanding our Medical Advisory Board, and implementing a five-year strategic plan. This year, we are poised for our greatest growth to date. On Rare Disease Day (February 28) and every day in 2023, remember the zebras, doggone it!
With gratitude, Tara
---
RESEARCH
In 2023 we will implement the first-ever Stiff Person Syndrome Patient Contact Registry and Natural History Study, giving researchers a large pool of patients to study which is critical to drive research. Patients who are interested in participating will find updated in our newsletters, social media, and email communications.
---
AWARENESS
We continue to see a positive and dramatic effect on SPS awareness thanks to Celine Dion (Buzzfeed). She is inspiring many SPS patients to share their stories. According to search data, exposure to The SPSRF increased by 28,000% in December. Millions of people are hearing about SPS, now in the world's spotlight(Entertainment Tonight).
***
Our patients are the why behind our mission and aid us in raising awareness worldwide. Lea is an SPS patient in Lebanon who is selling the beautiful stickers shown above across the globe. All proceeds will be donated to The SPSRF. Create your own SPS product (stickers,t-shirts, mugs, bookmarks) for International SPS Awareness Day (March 15)! Click here to order Lea's SPS stickers today!
---
ASK
Our 3rd annual #Move4Rare Campaign is back from February 15 to March 28! Post it! Share a photo of you moving, dancing, singing for someone who cannot. Tag it! #Move4Rare #sps #stiffpersonsyndrome Donate! Our campaign goal this year is $20k!
Move for those who can't. Together, we can move mountains.
---
EDUCATE
To kick off 2023, Tara and Dr. Jim Weiss, chairman of our medical advisory board, spoke at the International SPS Consortium steering committee which includes neurologists and scientists dedicated to a greater understanding of SPS. Dr. Scott Newsome, medical advisory board member, hosted the biannual virtual event in January. The greatest benefit to The SPSRF and SPS patients was a strengthening of our relationship with the neurology community. This is particularly important as we embark upon building the first ever SPS Patient Contact Registry. Hear Dr. Newsome's video message: What Can We Do On Rare Disease Day To Help?
---
ICYMI
Super 75
We are looking for 75 Facebook Fundraisers to help us raise $75,000 in 2023. In January, our Facebook supporters raised nearly $6,000 toward our $75,000 Facebook Fundraiser Campaign! Have an upcoming birthday? Host a Facebook Fundraiser on behalf of The SPSRF and get your network of supporters excited about our mission to find a cure for SPS.
Learn more about the Super 75 Facebook Fundraising Campaign.
Thank you for reading all the way to the end of this month's newsletter! You've made it this far … go ahead, set up that Facebook fundraiser on behalf of The SPSRF using the instructions here. If you don't do Facebook, please donate. ❤️